The Europe Hospitals wish you an excellent holiday season!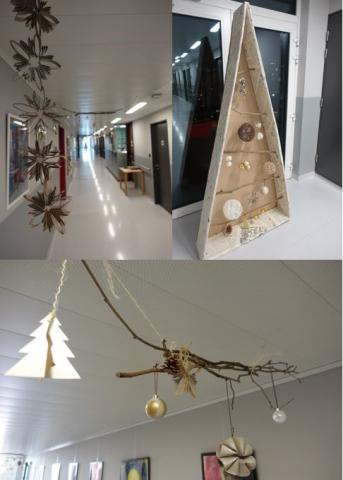 The Europe Hospitals wish you and your family a Merry Christmas and a Happy New Year 2019! 
At the unit 57, the psychiatry unit on the St-Elisabeth site, the Christmas decorations were made by the patients from recycled material and with the elements they found during their walk in the woods. You can discover their beautiful creation through the pictures below.